January 1, 2014 - December 31, 2014


Post your community events here (click "more info" below for details events)



March 10, 2014
NO MONTHLY BOARD MEETING in lieu of March 22 Annual Meeting

March 22, 2014
HoA Annual Homeowners Meeting -- 9:00 a.m. -- Amoco Federal Credit Union

April 14, 2014
Regular Board Meeting--6:30pm--Friendswood Chamber of Commerce



LOST AND FOUND

Lost or Found something? Send an email to Secretary@fofhoa.com and we'll post it here.

Please include a brief description of the item, when and where it was found, and any other useful information.

To ensure quick posting, please call (or send a text) to 434.409.8021. Thanks!

SUPPORT OUR SPONSORS
ARE YOU REGISTERED FOR OUR eNEWSLETTER?
Please consider registering your email address to receive our monthly eNewsletter with important updates and other information of interest. You can register by selecting Registration at the right in the red bar above, or by CLICKING HERE. Thanks for helping spread the word about our important email list.
COMPREHENSIVE HOME SECURITY SYSTEM REVIEWS
We've been asked to share the following link which provides reviews of 40+ home security companies: http://www.reviews.com/home-security-systems/. We hope you find the information useful if you are considering a home security system.
SAFETY & SECURITY REMINDER
Dogs must be contained at all times within the Forest-- either on a leash or behind a fence. We're getting an increasing number of reports about loose dogs and an occasional dog fight. This restriction is both a neighborhood rule and a City of Friendswood ordinance. Help us to remind your neighbors about these important courtesies -- working together we can maintain the safety and security of The Forest.

HIKE AND BIKE TRAILS -- TO ENJOY AND RESPECT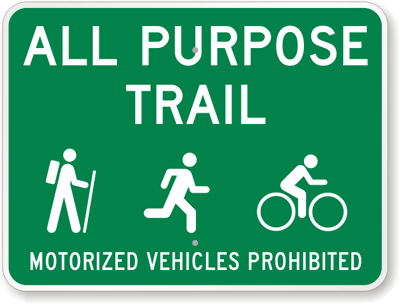 The Forest of Friendswood would like to remind everyone that the Hike and Bike trails are for everyone to enjoy, relax and have fun with family, friends and neighbors!! However, there has been an increase in the usage of motorized vehicles on the paths. Please remember motorized vehicles are not permitted--this includes golf carts! If it's not completely self-propelled then it's not allowed. The trails were not built to sustain the constant wear/tear as well as the weight of these recreational vehicles. Thank you ~
Deed Restriction Changes Online Voting--NOW OPEN
You recently received in the mail the Board's proposed changes to our Deed Restriction. You may vote online for these changes beginning now.
Residents who previously registered their complete contact information through the Registration link on our website have already received an email notice to vote online. All residents can vote online by clicking here--please be ready with your seven-digit HoA account number, which is found on the annual assessment invoice you received a couple of months ago.
The proposed changes are the direct result of a lot of hard work by our Architectural Control Committee (ACC) and Board. The HoA Board strongly supports these changes and encourages you to vote for them. We feel these amendments are necessary and reflect the current needs of the Association.
Please note that a vote of 67% of the owners is required to pass each proposed amendment, so it is very important that you vote on these issues.
MOTORIZED VEHICLES PROHIBITED ON HIKE & BIKE TRAILS
The HoA continues to struggle with noise, damage, and risk resulting from motorized vehicles on our Hike & Bike Trails. Please note this activity is prohibited for all types of motorized vehicles. The expense of repairing damage to our trails is borne by everyone.
HOME IMPROVEMENTS
For any type of home improvement work it is important to understand the process all FoF homeowners are subject to. Prior to submitting a request through the FOF ACC Committee, please obtain your building permits first through the city of Friendswood. Many of you will be applying for home improvements you plan to make over the next several months.
Please note in addition to the required homeowner's association's approval/application that is mandatory, the City of Friendswood also requires you obtain a building permit. The following are examples (not limited to) that require a city building permit: decks/ patio covers/ driveway extensions/ pools/ spas/outdoor summer kitchens/home additions/electrical, plumbing & mechanical work etc.
For more information please contact the Friendswood Building Permit Office: # 281.996.3201 or click here for more information.
TELL US ABOUT YOUR BUSINESS
Our Quarterly Newsletter is looking for sponsors! It's an affordable and effective way to get the word out about your plumbing service, computer repair business, CPA firm, gourmet pet foods, real estate business, new and used car locations, etc., to over 700 families in the Forest:
Gold Sponsor -- $2600 - Sponsor for the year - one ad each newsletter, one "thank you" note in each newsletter and on the web page for the year, one short article each quarterly for the newsletter.
Silver Sponsor -- $600 - Sponsor for the quarter - one ad in the newsletter, one "thank you" note in the newsletter and on the web page for the quarter, and one short article in the newsletter.
Bronze Sponsor -- $50 - one business card ad in one newsletter.
If you are interested or know of someone who would be interested in placing an ad, please contact the communications committee at communication@fofhoa.com.
TRASH PICK-UP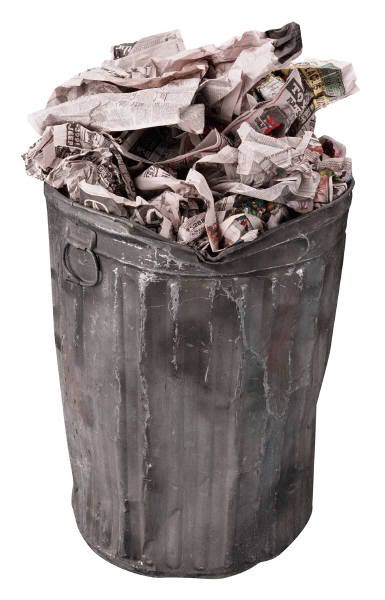 Please do not make your neighbors look at your trash for a week. This includes GRASS CLIPPINGS AND SHRUB AND TREE TRIMMINGS left curbside by your personal landscapers. Please respect the appearance of our neighborhood and value of our property by placing trash for pickup curbside the morning of pickup. Forest residents receive garbage pickup two days each week on Monday and Thursday. Monday is the one day each week for green waste pickup and heavy trash pickup. Thursday is the day for recycling pickup. If items are not picked-up, store them out of site until the correct pickup day. Thank you!